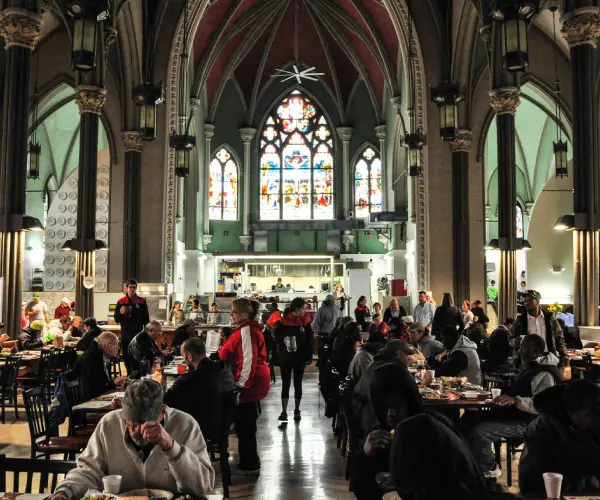 Samaritan provides hot meals for those in need 365 days a year, no questions asked, allowing Samaritan to serve as a community kitchen table for those struggling with hunger and poverty. Samaritan is a place where, with the help of 9 staff and over 800 volunteers a month, individuals and families find not only a warm, nutritious meal but support, acceptance, connection, hope, and love. Onondaga County ties for tenth in the state for the percentage of individuals who are food insecure, meaning they have limited or uncertain access to adequate food.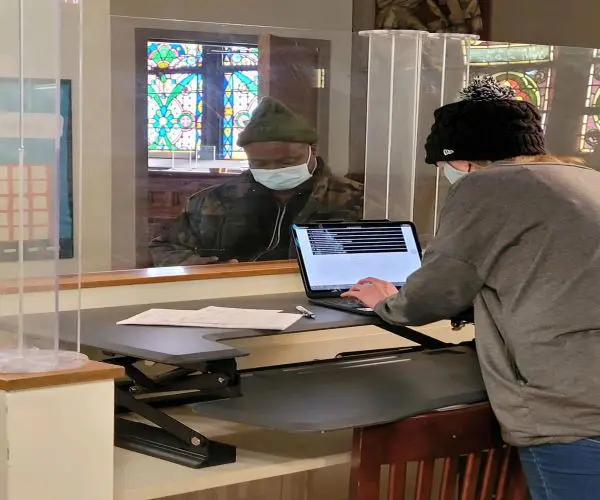 Case Management and Agency Outreach
Our support services team works one-on-one with individuals to help address the varied and complex circumstances that bring folks to the Samaritan Center for food. Issues such as unemployment or underemployment, housing issues, homelessness, assistance accessing benefits, legal services, health care, and so much more. Community agencies are also available on-site to ease the connection to necessary support. Each interaction begins from relationship, working with, not for, our guests in order to support them on their own unique journey.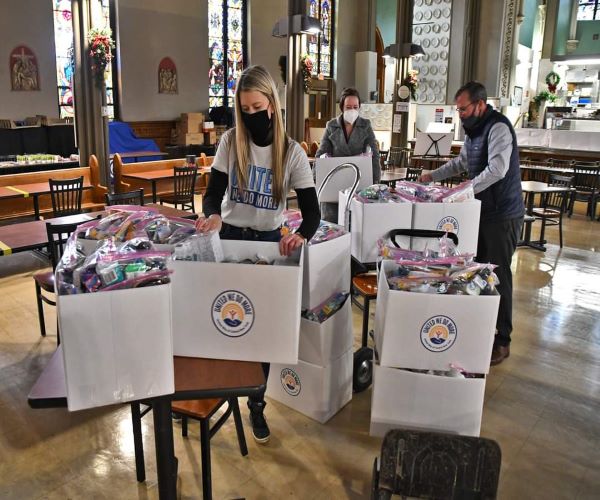 Twice a week, Samaritan operates a basic needs closet where guests are able to select items they need most, such as soap, toothpaste, and deodorant. Surprisingly, these types of items are not covered by SNAP and are among the more expensive items on any shopping list. The vast majority of the supplies in the Basic Needs Closet are donated by the community to help provide our guests with the dignity of self-care.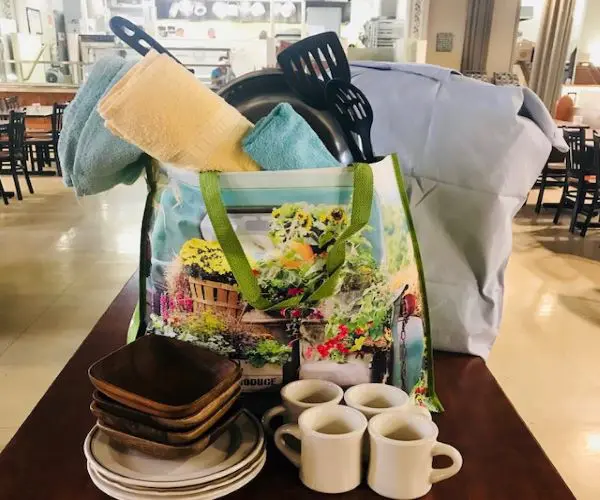 My Place provides the basic essentials for someone moving from a shelter or inadequate housing into a new apartment. Basic items such as pots and pans, dishes, and sheets help make a house a home. These items help turn 4 empty walls into a celebrated step forward and represent a community by the side of someone taking this important step. Creating My Place boxes is a great way for you or your group to make a direct difference for someone ready to move into new housing.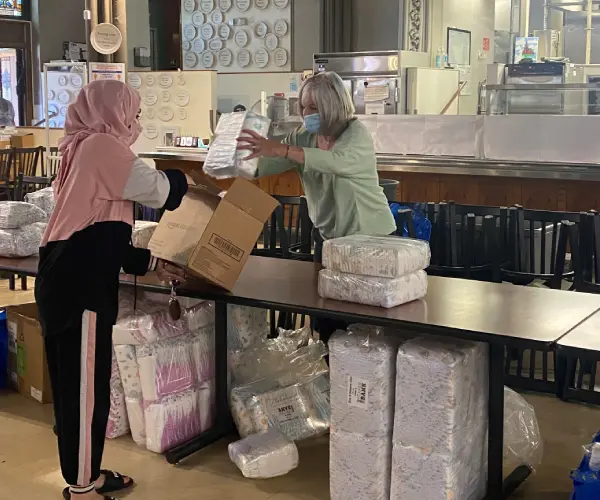 In partnership with the CNY Diaper Bank, Samaritan hosts a monthly diaper distribution for enrolled families- providing a supply of diapers, baby wipes, and other essentials as available to support our young families and their littles. Infants and toddlers require 8-10 diapers a day, typically costing over $100 per month. This places untold stress on parents as they make difficult decisions between diapers and other necessities. This program works to help alleviate some of that stress by freeing up resources for food, rent, and other household needs.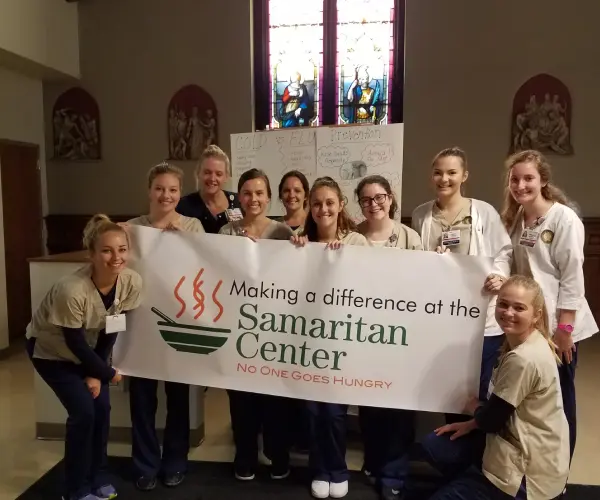 Over 1,000 volunteers a month participate in the work of the Samaritan Center, helping with meals, collecting toiletries, sitting on committees, maintaining the beautiful building, and so much more. Samaritan exists because this community believes no one should go hungry and that we should be there for each other in times of need.
Both individuals and groups volunteer—once a year, four times a week, and every combination in between—to ensure that there is someone there to share a smile and offer support every day of the year. We'd love to have you join us!
Frequently Asked Questions