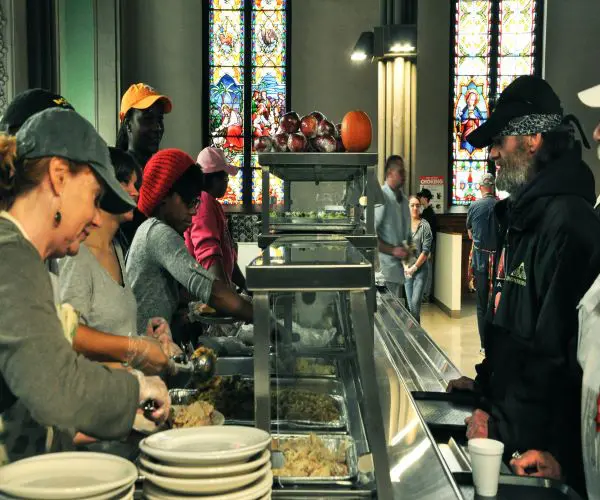 "Be the reason someone feels welcomed, seen, heard, valued, loved, and supported." ~Unknown
Be a part of our awesome team of volunteers and give back while having a great time. Volunteer on your own or with a group of friends or co-workers. We need more than 35 volunteers a day to help meet our guests' needs.
Check out the requirements and shifts below, then follow the link to complete an application. Our Volunteer Coordinator, Amy Rossi, will be in touch with the next steps.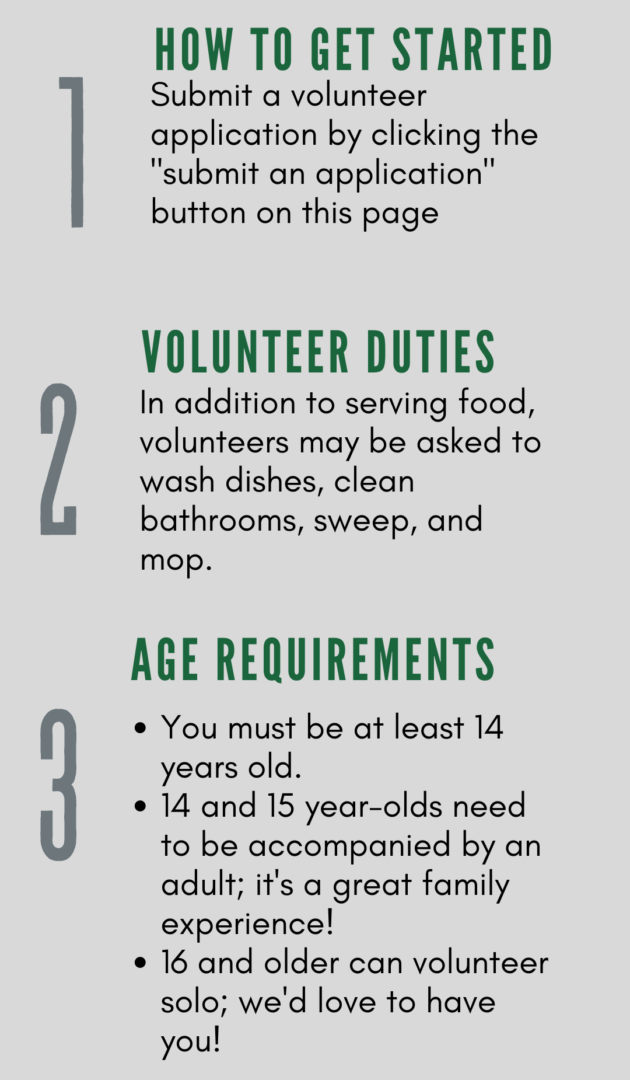 Frequently Asked Questions